Thin tape heater
The heating element nichrome ultra-fine wires are arranged in parallel and sandwiched between thin polyimide tapes.
This type is ideal for pipe heating and thermal insulation, especially in places with dust and drip-proof requirements.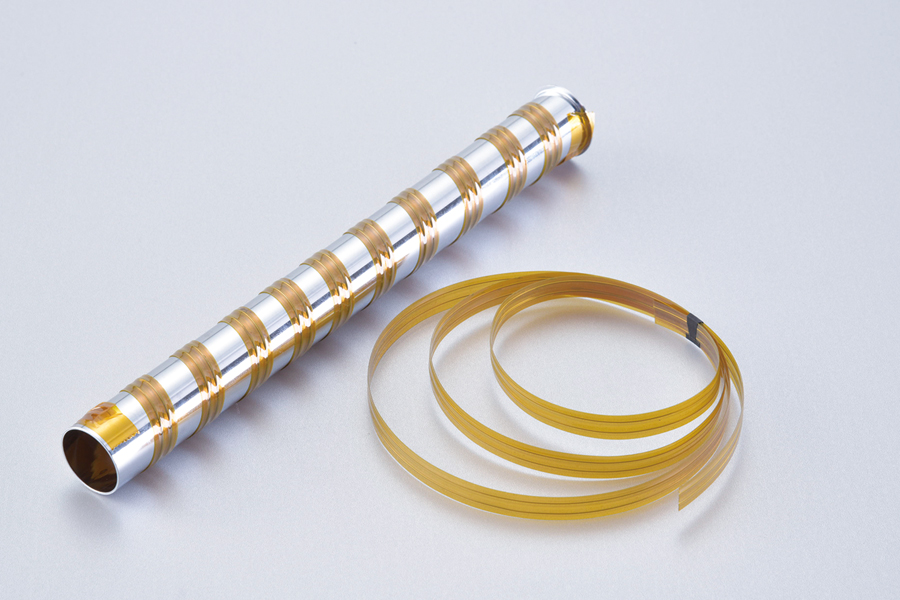 Features
Ultra-thin design
With a thickness of no more than 1mm (not including the lead wire and ends), this type makes for ease of working in places with limited space.
High heat resistance temperature
Heating resistance temperature: MAX180℃
High thermal efficiency
The ultra-thin design ensures outstanding heat conduction to realize high heat efficiency with low electric power.
Flexible
The ultra-thin design provides outstanding flexibility. (Usable on pipes with an outer diameter of up to φ4)
Dust and drip-proof structure
With superb chemical resistance, solvent cannot penetrate the surface and can be easily wiped off.
Wear resistant
The polyimide surface provides excellent wear resistance.
Products can also be order-made.
Products can also be order-made to match customers' working conditions and needs.
Applications
Temperature control in dust and drip-proof locations
Temperature control of precision devices
Structural Drawing

Typical Materials
| Model | Material | Comments |
| --- | --- | --- |
| ① Lead wire | Teflon power cord | MAX250℃, non-combustible |
| ② Outer layer/insulation layer | Polyimide film | MAX300℃, non-combustible |
| ③ Heating element | Nichrome wire | |
| ④ End | Nickel | Spot welding, terminal crimping |