Thermal insulation cover
This is a flexible freely-detachable product with thermal insulation integrated with the outer cover.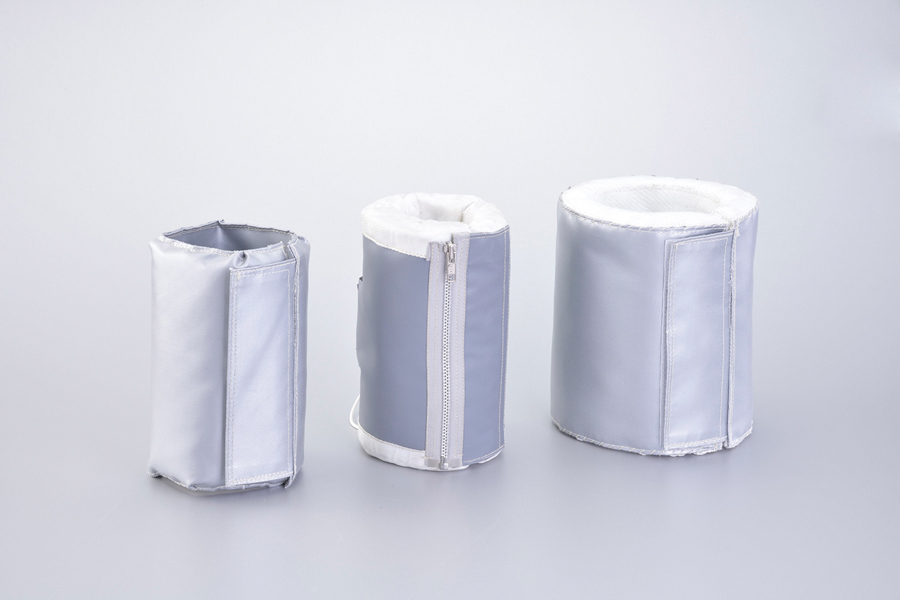 Features
The carefully selected thermal insulation ensures a low surface temperature.
Heat resistance: MAX700℃
Means such as tape, string or bands can be used for attachment and detachment.
The product is compatible with almost all shapes including pipes, hoppers, tanks and pumps.
Applications
Thermal insulation of piping equipment (e.g. Elbows, piping, valves, flanges, U-shaped pipes, V-shaped pipes, Y-shaped pipes, deformed pipes, branch pipes, hoppers)
Thermal insulation for all kinds of tank (e.g. Distillation tanks, mixing tanks, chemical reaction tanks, storage tanks, drums, pails, vacuum containers)
Thermal insulation for heater-less parts
Prevention of burns, prevention of heat dissipation
Structural Drawing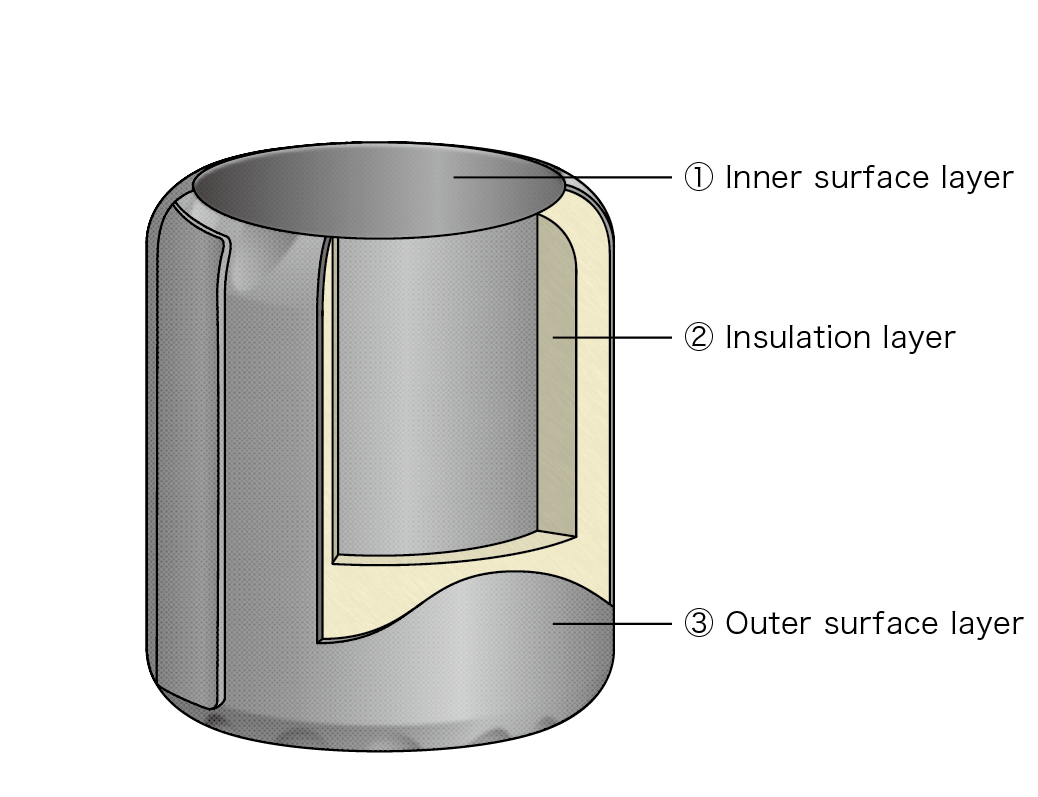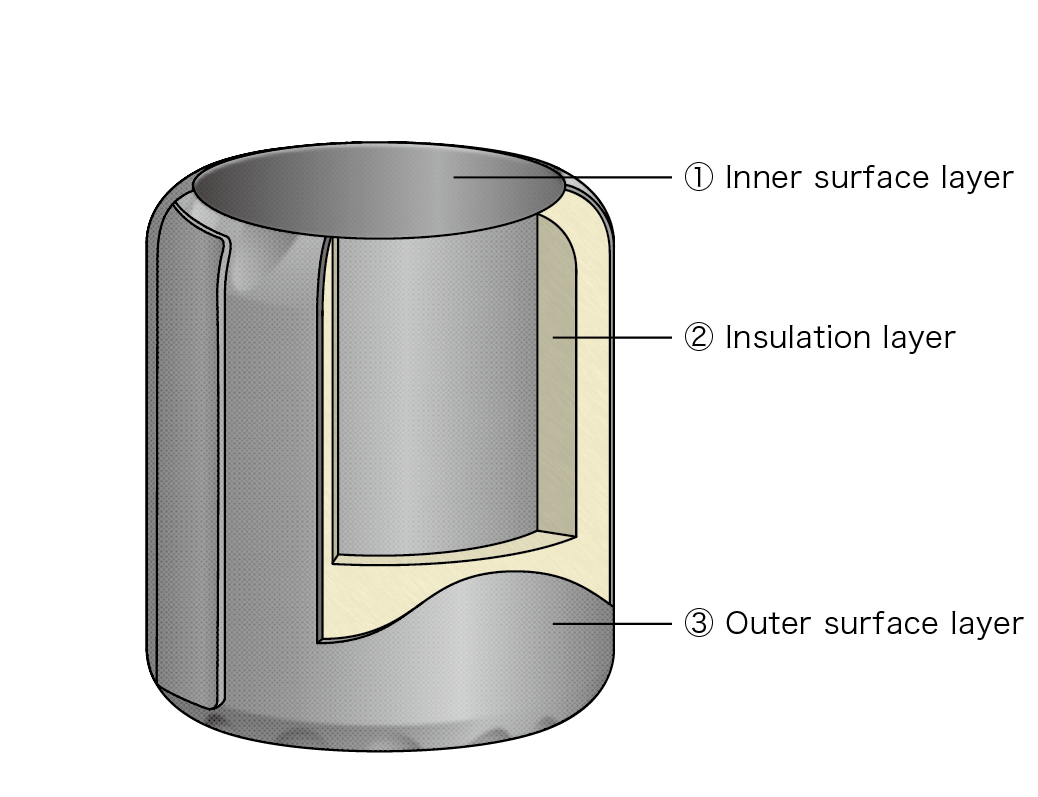 Typical Materials
| 構造 | 材料 |
| --- | --- |
| ① Inner layer | Silicone coated cloth, glass cloth, non-asbestos cloth, alumina cloth, etc. |
| ② Thermal insulation layer | Glass wool, half silica mat, etc. |
| ③ Surface layer | Silicone coated cloth, alumina-coated cloth, etc. |