Two component polyurethane coating teflon hose
This hose features heating elements directly braided into the Teflon tube.
Heating is achieved by direct electrical conduction through the hose, thus preventing hardening of paint.
The heating element is integrated with the hose to realize spatial economy and light weight, and prevent loss of workability even over long spans.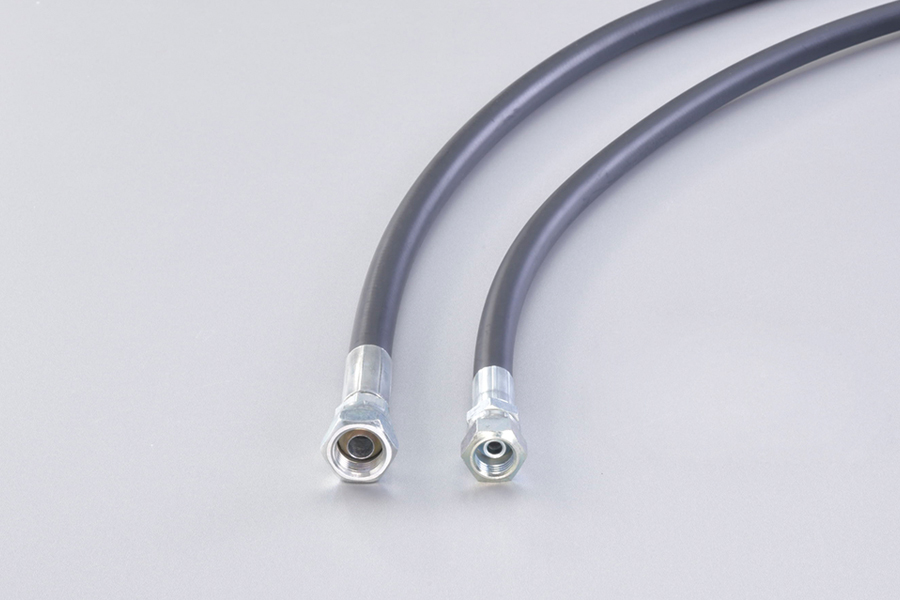 Applications
For transfer of urethane resin for two-component paint
Specifications
Heat resistance
-40~130℃
Hose standard inner diameter
φ6.35~φ8
RCN20-S Series (30MPa, Santoprene outer layer type)