Silicone sponge/foam (tube)
This product is a tube shape molded from silicone foam.
The product was developed by our company as a material for use in flexible hose product processing.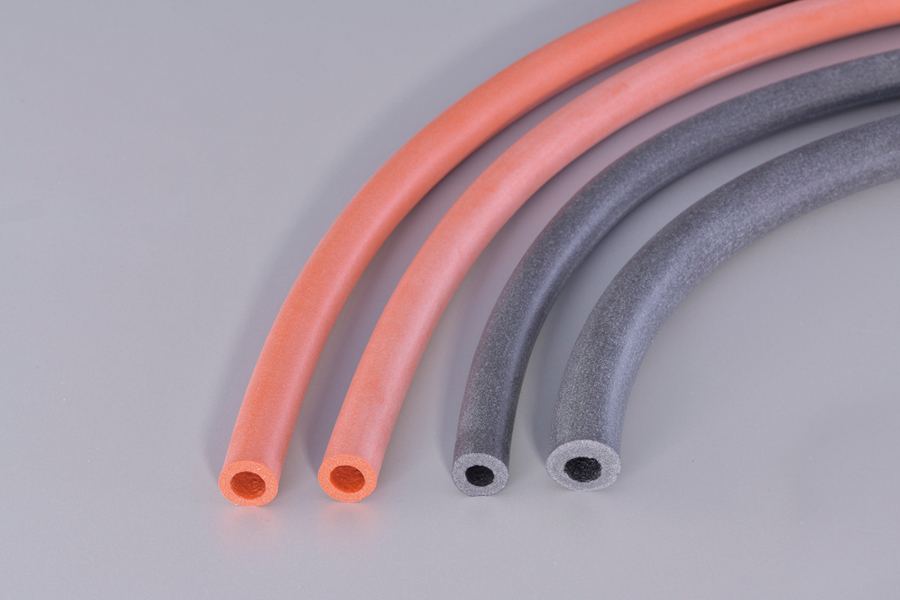 Features
Heat resistance
Offers outstanding cold resistance.
With an independent bubble structure, the material features outstanding durability and moisture absorption resistance.
The material realizes superb sound-insulating properties.
The material is also resistant to repeated compression fatigue.
The material features outstanding flame retardance and does not produce toxic gases when burned.
Applications
Heat insulation materials
Piping protection materials
Prevention of freezing
Specifications
Working temperature: 50 – 200℃
Specific gravity: 0.35±0.1
Stretch: 100% or more
品番