Insulation sponge / foam (tube)
This product is a foam sponge tube molded from ethylene propylene diene rubber. It is flame retardance and features outstanding thermal insulation performance and flexibility.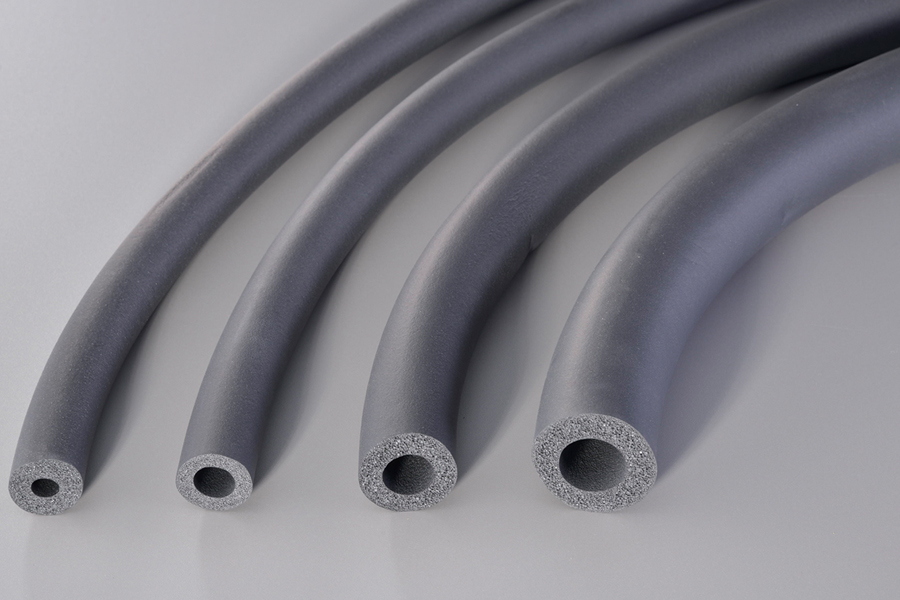 Features
With excellent thermal insulation properties and low heat conduction, this product is ideal for heat and cold insulation.
Can be used continuously at 100℃ and intermittently at 110℃.
The outstanding cold-resistance ensures that the product's physical properties does not change to -40℃.
flame retardance with excellent self-extinguishing properties.
With excellent weather, ion, chemical and metal corrosion resistance, the product can be used semi-permanently.
Applications
Thermal insulation materials
Piping projection materials
Prevention of freezing
Specifications
Material: EPDM foam sponge
Working temperature
Continuous use: 10 – 100℃
Intermittent use: -10 – 110℃
Specific gravity: 0.1±0.05 g/㎤
Stretch: 100% or more
Stock number