High pressure nylon hose
This is a high-pressure hose with outstanding solvent resistance that features a polyamide (nylon) resin inner tube.
Light and flexible, the hose features a stainless steel wire or high-strength fiber reinforced layer to realize outstanding durability.
Hoses with outer covers are also available to match applications. This is an extremely versatile product that is used in a wide range of fields.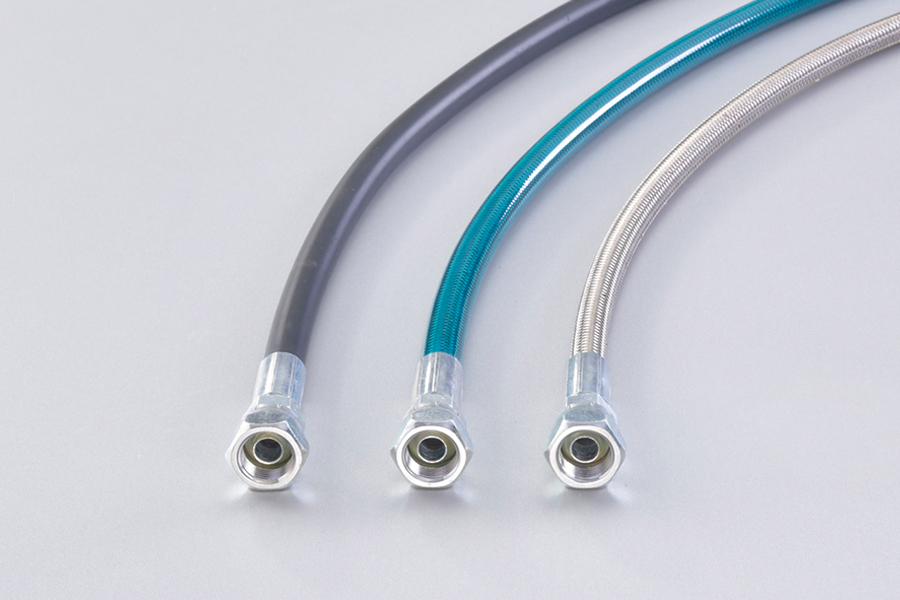 Applications
Airless painting machines, high-pressure cleaners, general industrial machinery, etc.
Specifications
Heat resistance
R100 Series: -40 – 100℃
R215-P Series: -40 – 60℃
R215-S Series: -40 – 100℃
For water: 60℃
Hose standard inner diameter
φ4~φ25
R100 Series (21 - 35MPa, SUS wire braid outer cover type)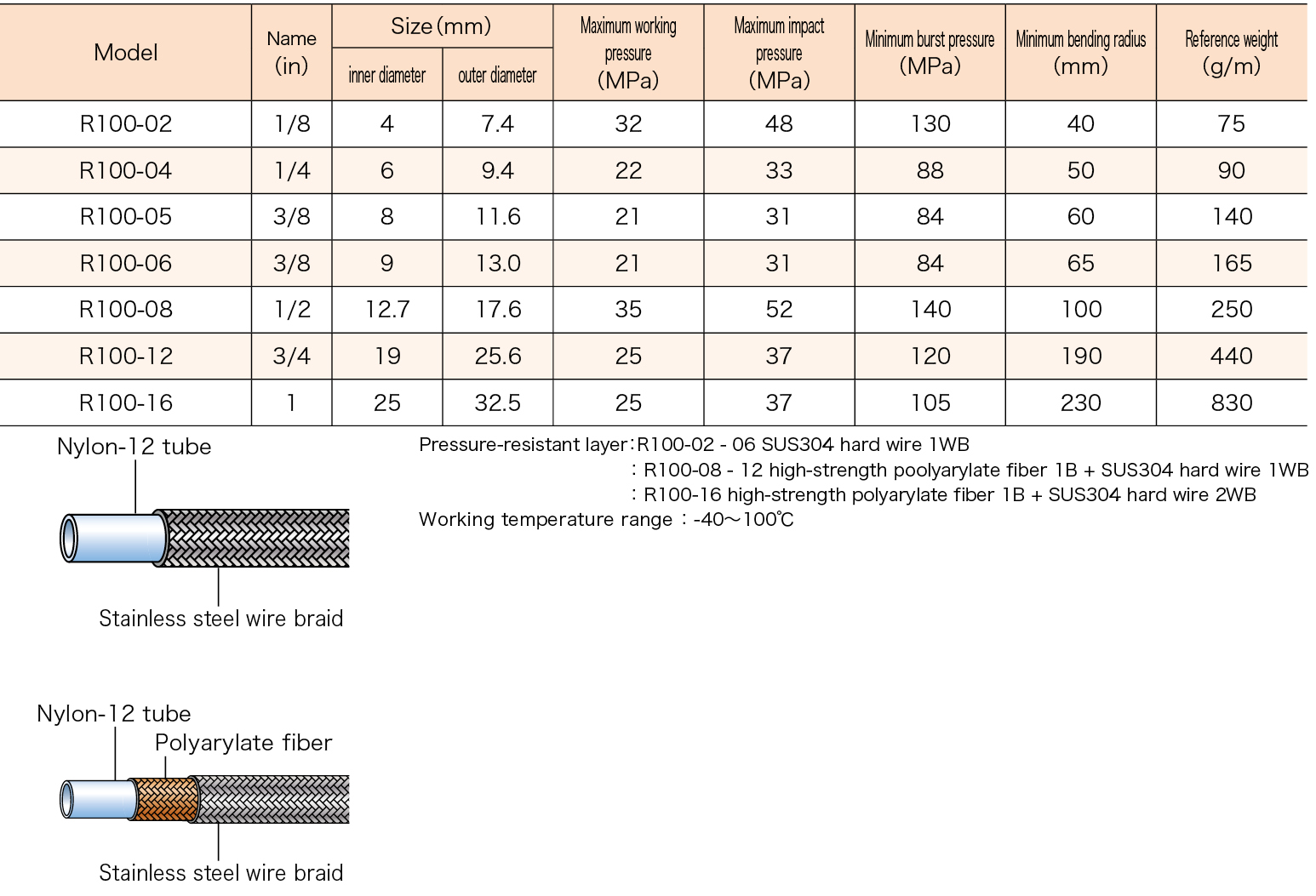 R215-P Series (21 - 35MPa, PVC outer layer type)
R215-S Series (21 - 35MPa, Santoprene outer layer type)