Flexible hose
This Teflon hose is flexible and offers outstanding bending shape retention.
Since the inner layer is tetrafluoroethylene (ETFE), it has excellent
resistance to most chemicals such as solvent etc.
This kind of hose is mainly used for delivery and suction of paint and oil,
it is lighter than rubber and resin hoses and also has excellent solvent resistance.
The outer layer is SUS braided which provided with opening so that the fluid can be checked.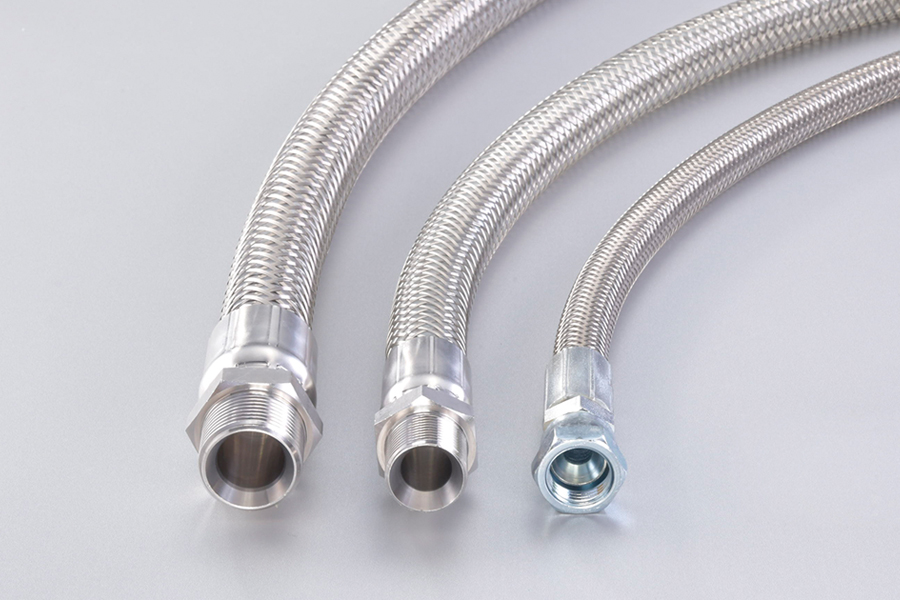 Applications
Painting machine, general industrial machinery
Specifications
Heat resistance
-20~70℃
Hose standard inner diameter
φ12~φ32
RF3W series (3MPa type)