Ultra high pressure nylon hose
This is a superior ultra-high pressure hose with a maximum working pressure of 40MPa.
Despite the high working pressure, the hose is flexible and worker-friendly.
We hope you will try this product, which features a high-level specification that achieves the important environmental considerations of safety and workability.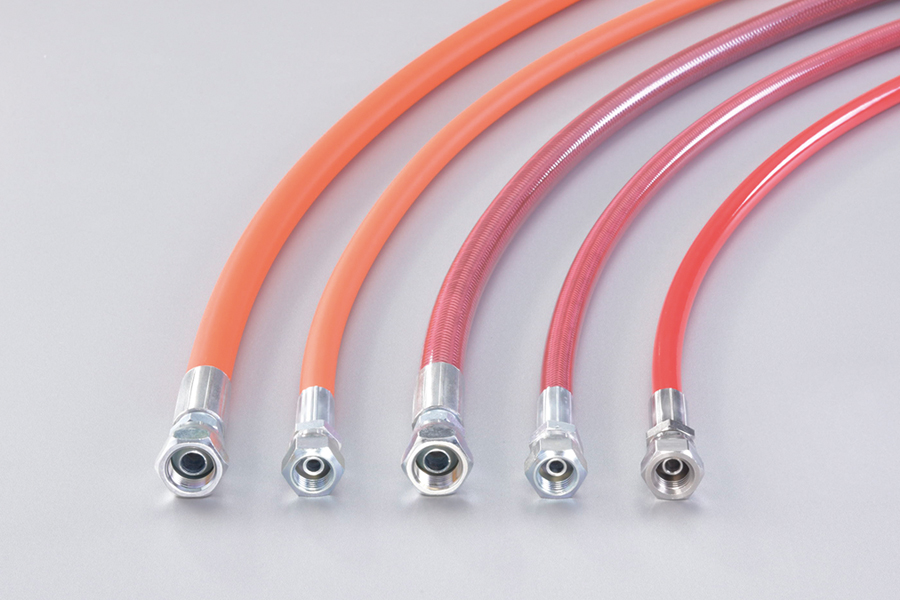 Applications
Airless painting machines, high-pressure cleaners, general industrial machinery, etc.
Specifications
Heat resistance
P Series: -40 – 60℃
S Series: -40 – 100℃
For water: 60℃
Hose standard inner diameter
φ6~φ19
R240-P series (40MPa, PVC outer layer type)
R240-S Series (40MPa, Santoprene outer layer type)