Jacket heater
A combined unit comprising a heater and insulation material that eliminates needless time and effort expended on heat tracing and insulation work to realize outstanding running costs. Compatible with almost any shape.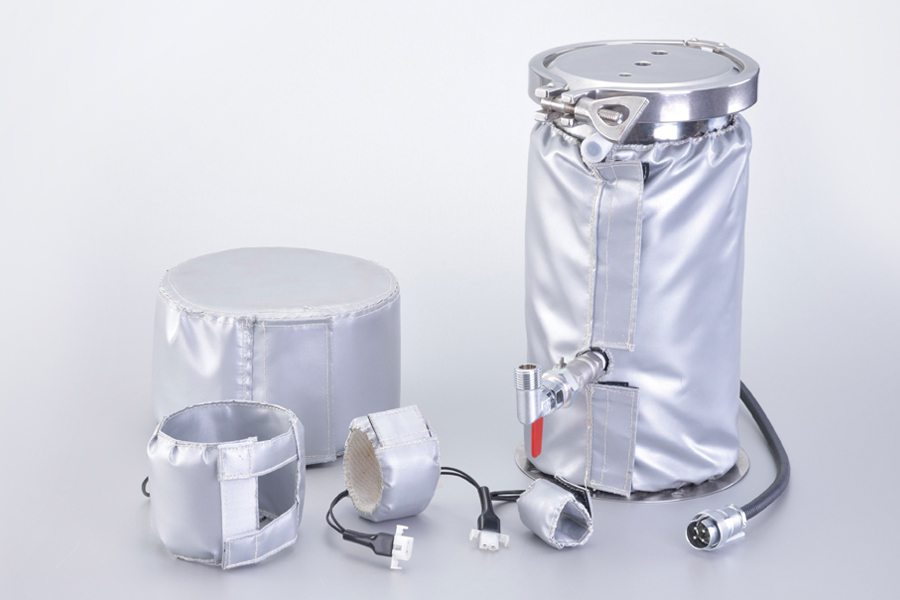 Features
Heat-resistance temperature: Up to 450℃ max.
*Please ask us about higher temperatures.
The heater and insulation material comprise a single unit, eliminating needles time and effort expended on insulation work and keeping costs down.
The insulation material used is carefully selected to ensure a low surface temperature and keep running costs down.
Thanks to the design that is compatible with materials matched to applications and a wide range of fittings, we can propose specifications to match all kinds of requirements.
Ultra-fine nichrome wire is sewn into the entire cover to ensure outstanding service life and temperature distribution balance.
Applications
Heating and thermal insulation of piping in semiconductor manufacturing equipment.
Heating and thermal insulation of piping equipment (e.g. Elbows, piping, valves flanges, U-shaped pipes, V-shaped pipes, valve, bent pipes, branch pipes, hoppers)
Heating and thermal insulation of tanks (e.g. Distillation tanks, mixing tanks, chemical reaction tanks, storage tanks, drums, pails, vacuum containers)
Heating of all kinds of vacuum devices
Thermal insulation of equipment used in cold regions
Heating and thermal insulation of complicated experiment and research apparatus and special glass apparatus
Structural Drawing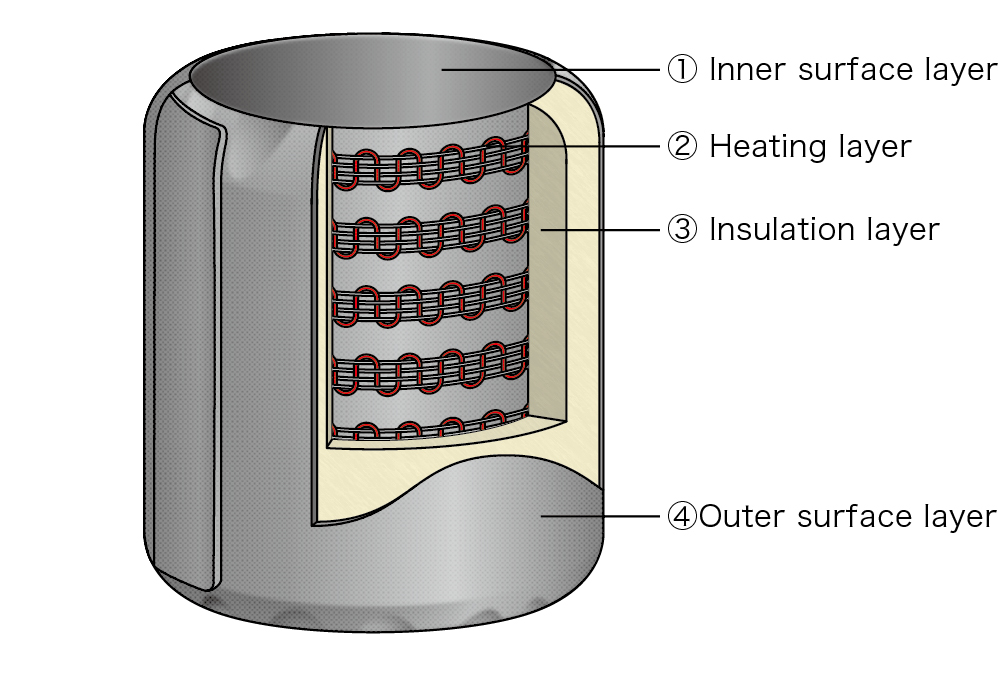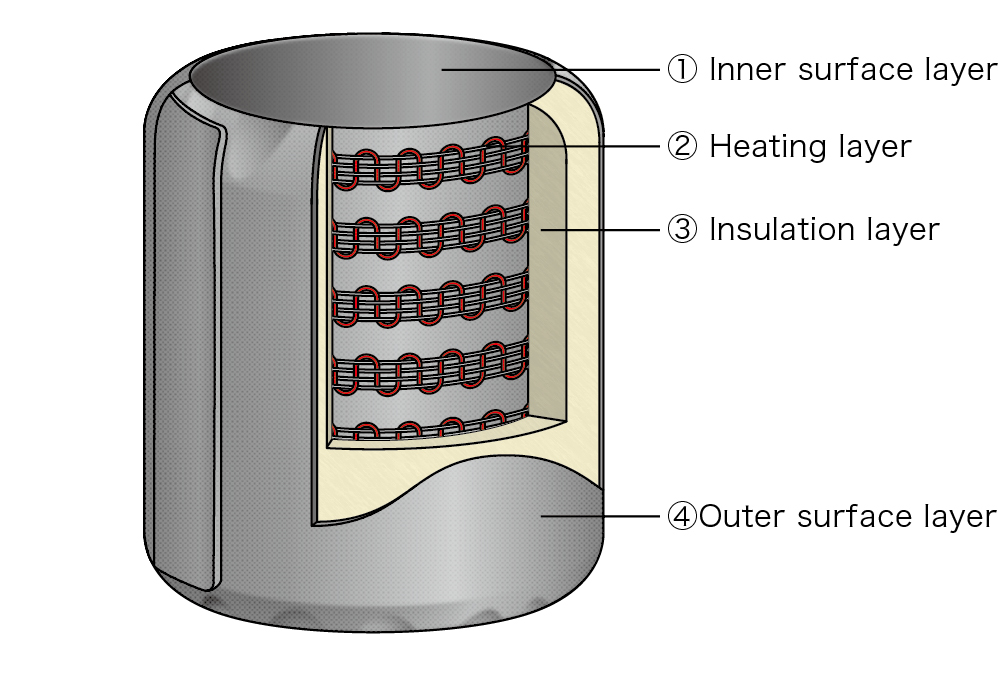 Typical Materials
| 構造 | 材料 |
| --- | --- |
| ① Inner surface layer | Silicone coated cloth, glass cloth, non-asbestos cloth, alumina cloth |
| ② Heating layer | Nickel chrome wire + E-glass braid, nickel chrome + alumina fiber braid |
| ③ Insulation layer | Glass wool, half-silicone mat |
| ④ Outer surface layer | Silicone-coated cloth, aluminum upholstery cloth |