The best-selling
hose maker in Japan.
---
We produce high quality hoses that are
flexible, strong, and long-lasting.
Introduction of Our Hoses
- Specially designated technology hose keeps lower temperature at its surface even when the inner hose meets at Max. 400℃. - Resistant to high pressure at Max. 40MPa.
Applications
hot melt adhesives, such as glue and softened state rubber
- Resistant to ultra-high pressure at Max. 50MPa. - High chemical resistance, such as solvent and solution
Applications
water&solvant borne airless spray, adhesive bonding, and sealing system
Hot melt Automobile Industry
Heated hose is used for the coating procedure. One of our clients used to replace hose every 2 months. However, after the company changed to our heated hose, it could have been long-lasting for 3 years.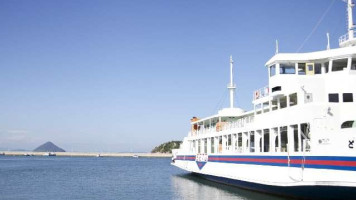 Coating Shipbuilding Industry
Long and high pressure resistant hose is needed in a coating procedure. Our client's company has achieved the high work efficiency and safety by using our flexible and high pressure resistant hose.
The inner hose keeps high temperature while the surface keeps low temperature. Because it is flexible light-weight and easy to use, safety is guaranteed.
Reasons to Choose Our Hoses
Flexible, Strong (hard to break), and Long-lasting
Our hoses are flexible and have good controllability while they are resistant to ultra-high pressure.
Some of our hoses could last 80 times as long as conventional products, and many of our customers have cut the total cost.
High Level of Safety
We guarantee our products' high safety by conducting 100% inspections in each hose.
We carefully select raw materials and ship products.
Custom-made Products
We always listen to customers and offer the products in accordance with the requirements.
We would like to solve your problems by providing custom-made high quality hoses.
Learn more about specific Toyonaka Hot products with our downloadable product catalogs.
Contact Us
Please feel free to contact us. Our technical expert (overseas business manager) assists you ASAP.
CONTACT FORM 
| | |
| --- | --- |
| Company Name | Toyonaka Hot Laboratory Co., Ltd. |
| TEL | +81-3-5843-7531 |
| FAX | +81-3-5843-7532 |
| Bussiness Hours | 09:00〜18:00(JST) |