Besides hoses, we have applied our manufacturing skills to various products.
Mnyutter is a work-out equipment made by our technologies. It helps to activate brain functions and improve grasping power by holding it repeatedly. It is useable for pulling excercise and it develops body muscles such as hands, neck, shoulders, arms and abs. Mnyutter has been introduced in many Japanese TV programs and it recorded No.1 in a monthly sales at Tokyu Hands, one of the most popular department stores in Japan. It's a joint developed product with Sanriki Corporation.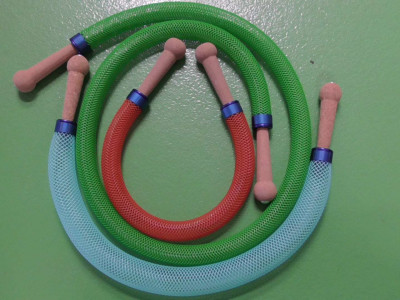 Healthpunder is longer than Mnyutter and has handles, so you can exercise for your upper body parts. It softly expands and works for stiff shoulders, and muscle pains from arms, lower back, neck and etc.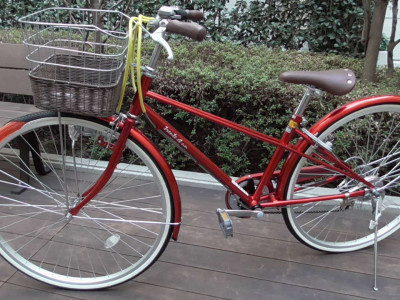 It's Miracle!! You don't need to worry about air-leaking tires. It never becomes a flat tire because it is made by special materials instead of general rubber tubes for bicycles and wheelchairs. At Toyonaka Hot, our airless tire is lighter than conventional tires from other companies. We can produce various types of tires from soft (for comfortable ride) to hard (for high speed)
Contact Us
Please feel free to contact us. Our technical expert (overseas business manager) assists you ASAP.
CONTACT FORM 
| | |
| --- | --- |
| Company Name | Toyonaka Hot Laboratory Co., Ltd. |
| TEL | +81-3-5843-7531 |
| FAX | +81-3-5843-7532 |
| Bussiness Hours | 09:00〜18:00(JST) |