| | |
| --- | --- |
| Company Name | Toyonaka Hot Laboratory Co., Ltd. |
| Office | Head Office : 3-9-14, Niitaka, Yodogawa-ku, Osaka, 532-0033, JAPAN Osaka Sales office : 4F Picasso Mikuni Building, 3-9-14, Niitaka, Yodogawa-ku, Osaka, 532-0033, JAPAN Tokyo Sales office : 4F, 1-1-32, Shibadaimon, Minato-ku, Tokyo, 105-0012, JAPAN Tokyo Plant : 209, 4-6-15, Omoriminamimachi, Ota-ku, Tokyo 143-0013, JAPAN Osaka Plant : 4-3-11, Shonainishicho, Toyonaka-shi, Osaka, 561-0832, JAPAN Factory : 1742-46, Tanomachiotsu, Miyazaki-shi, Miyazaki, 889-1702, JAPAN TEL : +81-3-5843-7531 Email : firdaus@toyonakahot.co.jp (Overseas Business Manager : Firdaus Anaspekri) Email : james@toyonakahot.co.jp (Overseas Business Department : Pisak Phusapan) |
| Established | April, 1987 |
| Capital | 10,000,000 JPY |
| President | Toshio Kawahara |
| Employee Number | 50 |
| Business Activities | Manufacturing industrial hoses for liquid or gas. |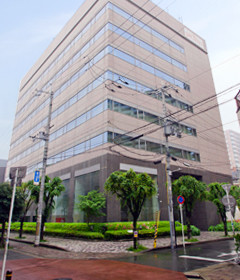 Osaka / Head Office
3-9-14, Niitaka, Yodogawa-ku, Osaka 532-0033, JAPAN
Tokyo / Sales subsidary
Tokyo Sales office : 4F, 1-1-32 Shibadaimon Minato-ku Tokyo, 105-0012, JAPAN
Tokyo Plant: 209 Techno Front Morigasaki, 4-6-15 Omoriminami Otaku, Tokyo, 143-0013, JAPAN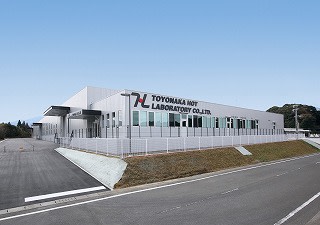 Miyazaki / Factory
1742-46, Tanomachiotsu, Miyazaki-shi, Miyazaki 889-1702 JAPAN
100 percent inspections are being conducted from the acceptance of raw material until parts and products shipment. Our ISO9001 designation ensures that total quality is maintained throughout the entire manufacturing process.
About overseas business manager (also a sales engineer)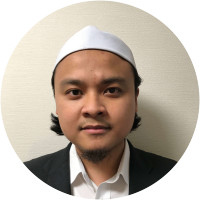 Firdaus Anaspekri 
Hi there! My name is Firdaus Anaspekri but you can just call me Firdaus. I was born in Malaysia and at the age of 20 I went to Japan to get my bachelor degree from Tokyo Institute of Technology. Now I am working at Toyonaka Hot Laboratory, Tokyo as a sales engineer. As I am fluent in both English and Japanese, my responsibility is to fulfill all requirements from international buyers. To whom that are coming from Indonesia and Malaysia feel free to ask your enquiries in Bahasa! Looking forward to making fruitful business with you!
About overseas sales engineer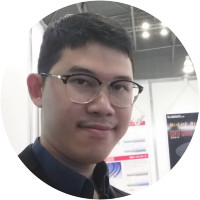 Pisak Phusapan (James)
Hello! My name is Pisak Phusapan but please call me James. I came from Thailand to join at Toyonaka Hot Laboratory (Tokyo) as a sales engineer. Since my responsibility is to take care of overseas activities and requirements, please do not hesitate to contact me. I can speak both English and Thai. Looking forward to doing business with you!